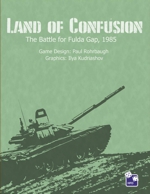 LAND OF CONFUSION
The Battle for Fulda Gap, 1985

Game Design: Paul Rohrbaugh
Graphics Design: Ilya Kudriashov

Two

,

11" by 17" maps | 112 double-sided, un-mounted counters. | One Playwer Aid Card | One, 8 page Rules Booklet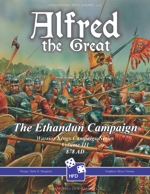 THE ETHANDUN CAMPAIGN
Warrior Kings Campaign Series, Volume 3
Alfred the Great

Game Design: Mark H. Sheppard
Graphics Design: Bruce Yearian

One

,

11" by 17" map | 186 single-sided, un-mounted counters. | Three Battle Boards | One Playwer Aid Card | One, 8 page Rules Booklet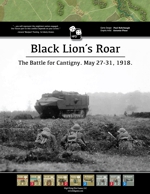 BLACK LION'S ROAR
The Battle of Cantigny
May 27-31, 1918

Game Design: Paul Rohrbaugh
Graphics Design: Antonio Pinar Pena



Two,

11" by 17" maps | 176 double-sided, un-mounted counters. | One Player Aid Chart | One,
10 page Rules Booklet
Price Changes:
Beginning on August 1st, prices for several games have changed. The new order from reflects these prices however, not all webpages may not have these price changes displayed yet. In order to clear up any confusion, all games listed as $5.95 are now $7.95 and all games priced as $17.95 are now $20.95.


Updates (12/7/17):

The Cards and Supplements Page has been added and is now active. File storage problems are currently being resolved but will take some time.


Ordering:

The order form has been updated and is RECOMMEDED. Click the

ORDER Image

on any webpage to order your games!



(with price changes as well) You can still order games by e-mailing us at: orders@hfdgames.com. I expect all webpages to be updated by the end of August at the latest. Be sure to order your games from the gray webpages currently as all others have not yet been updated.